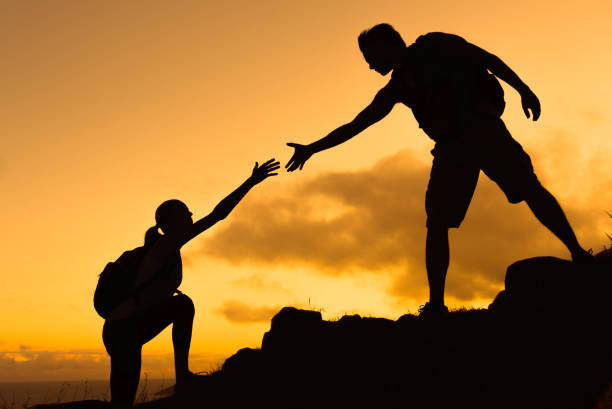 Sacred Scripture
One day as Jesus was teaching, Pharisees and teachers of the law, who had come from every village of Galilee and Judea and Jerusalem, were sitting there, and the power of the Lord was with him for healing. And some men brought on a stretcher a man who was paralyzed; they were trying to bring him in and set him in his presence. But not finding a way to bring him in because of the crowd, they went up on the roof and lowered him on the stretcher through the tiles into the middle in front of Jesus. When Jesus saw their faith, he said, "As for you, your sins are forgiven." Then the scribes and Pharisees began to ask themselves, "Who is this who speaks blasphemies? Who but God alone can forgive sins?" Jesus knew their thoughts and said to them in reply, "What are you thinking in your hearts? Which is easier, to say, 'Your sins are forgiven, or to say, 'Rise and walk'? But that you may know that the Son of Man has authority on earth to forgive sins"—he said to the one who was paralyzed, "I say to you, rise, pick up your stretcher, and go home." He stood up immediately before them, picked up what he had been lying on, and went home, glorifying God. Then astonishment seized them all and they glorified God, and, struck with awe, they said, "We have seen incredible things today." ( Luke 5:17-26)
Reflection
In such a rich narrative there are many things upon which we could concentrate. But I want to focus on the friends of the paralyzed man. In many ways this story is their story.
It is because of them that the healing takes place. The paralyzed man is dependent on them to come to Jesus and it is only because of their persistence and creativity that they are able to lower their friend down into Jesus' presence. Moreover, it is their faith that makes the miracle possible. In most of the healing stories of the gospels, the sick person is required to have faith. But here in this story, the miracle happens because of the faith of the sick person's friends. The text is very clear. It says that Jesus seeing their faith, said to the man, "My son, your sins are forgiven."
How much power does one simple action of kindness carry? How much does it cost us to offer it? Each day we have hundreds of opportunities to give ourselves to others and most of those opportunities cost us hardly anything: a few minutes to listen, to advise, to support, to care. Perhaps, because these opportunities cost us so little, we conclude that they do not mean very much. But that would be an error. Because sometimes a simple action of kindness that costs us very little can have a profound effect on another person.
A few words can dispel loneliness. An ounce of patience can prevent an argument. A few minutes of time can speak hours of love. So, whether it is a stranger who we meet on the street or someone in our own family, we need to remember that our most simple actions do have power, the power to carry others into the presence of Christ.
All of this is especially acute when we have a friend or neighbor who bears a hurt. All of us probably know someone who is carrying such a hurt. Some people have carried anger for years. Some people have carried depression so long that it has become second nature.
What the gospel suggests is that if we are close enough to such a person, if there is trust between us, we could choose to listen. We could say to that person, "Frank, what's bothering you?" "Sally, why are you so angry?" If we find the right moment to pose such a question, it could provide an opportunity for our friend to let the pain out. If that begins to happen, our job is to listen. Not to judge, not to give advice, but simply listen to the pain. To be honest, if you ask an angry people why they are angry, some of that anger can spill on to you. But friends are willing to take that anger. They are willing to suck the poison out so that healing can begin.
Is there anything more wonderous, more fulfilling, than to help a friend or neighbor be unburdened? Is there anything more wonderous, more fulfilling than to help a friend or neighbor see light rather than darkness?
That is no small achievement. Because, in the presence of Christ, we can find healing, we can find reconciliation, we can discover the power of love and perhaps discover the very reason for life itself.
Prayer of The Day
"Lord Jesus, through your merciful love and forgiveness you bring healing and restoration to body, soul, and mind. May your healing power and love touch every area of my life – my innermost thoughts, feelings, attitudes, and memories. Pardon my offenses and transform me in the power of your Holy Spirit that I may walk confidently in your truth and righteousness."
Daily Note
All of us have in our life, people we want to bring before the Lord. We want the people that we care about to experience Christ's love, Christ's healing, Christ's peace. Today's gospel encourages us to do just that. It calls us to ask other people to help us, and it tells us that we should move always forward in faith. We must believe that our efforts to help others are not wasted. We must believe that as much as we love the person we are carrying to the Lord, Christ loves that person even more.